Bad Credit Auto Financing
Worried that you don't have the credit score required to get an auto loan?  Worry no longer.  At Suburban Ford of Waterford, we've made the process of buying a car with bad credit even simpler by accepting all credit no matter what the score.
Our Guaranteed Credit Approval program, you will not be turned down because your credit rating falls below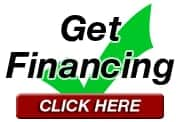 some imaginary line.  Because of this, we're not only able to help people of all types of credit rebuild their ratings but also get a car and take back their lives.
Auto Financing for the Waterford Community
At Suburban Ford of Waterford, we're able to leverage our role as part of the largest dealer network in southeastern Michigan with the trust we've built up over the years to residences of Waterford, Rochester Hills, Pontiac, West Bloomfield, Farmington Hills, and Livonia, and provide them the best auto financing rates for any credit.
Why take chances with a buy here pay here dealer when you can have the best of both a trusted dealer network and a subprime auto lender?  Our dealership network can help you get the most out of your trade in and help you lock in your best auto loan rate all wrapped up in a nice local package.
Get Your Auto Loan Pre-Approved Online
Need to get an auto loan as fast as possible?  Apply online, and get all your information pre-approved for one of our trained financing specialist.  You can apply at anytime, whenever is convenient for you, and our experts will return contact you that same day or on the next available business day.
Why wait to start rebuilding your credit?  Apply today and start rebuilding that damaged credit with an affordable auto loan.